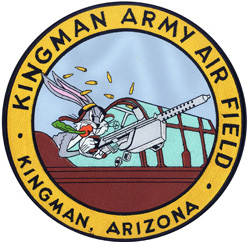 The Kingman Army Airfield Historical Society has created a museum to preserve the field's history with artifacts, photos, and displays. It also includes recognition of all conflicts in which Americans have served. The collection also includes many poignant tales and mementos from combat in World War II, the Korean War, and the Vietnam War.
The museum is in the atmosphere of one of the last remaining buildings capable of being restored at the Kingman Airport. It is in an original 1942 wooden hangar at what's now Kingman's airport.
In 1943 during the darkest hours of World War II, the army hastily constructed a vast training camp northeast of Kingman to prepare gunners, pilots, and copilots for battles in the air. By war's end 35,000 cadets had earned their certificates here.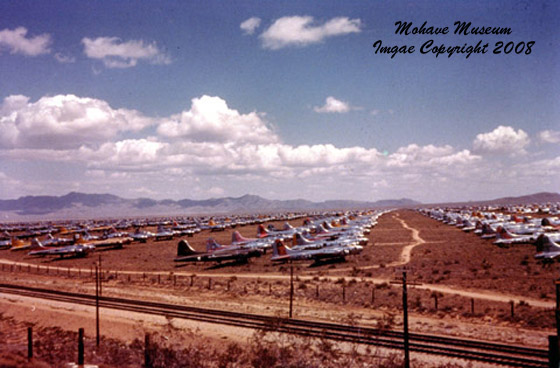 When the War was won in 1945, there was no further need to train gunners - nor for the aircraft in which they flew. Peacetime saw more than 7,000 made their final flight to Kingman for storage, and later to be broken up and melted into aluminum ingots.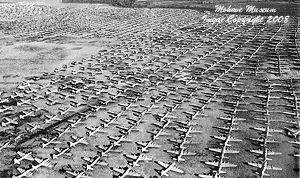 The Air Field was given the task of converting the aluminum in these planes to aluminum ingots. This assignment was finally completed in 1948. 70,000,000 pounds of aluminum were rescued from the airplanes, mostly B-17s.
After this last assignment was completed, the military had no further use for the facility and ownership was transferred to Mohave County. The City of Kingman now has their airport at the location.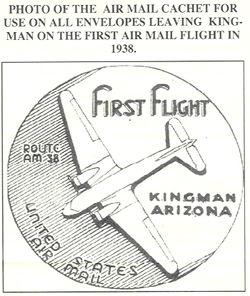 The last remaining building from the era now serves as a museum. The museum tells the stories of the men and women at the base. You'll see their photos, read of their experiences, and examine their equipment.
The collection also includes many poignant tales and mementos from combat in World War II, the Korean War, and the Vietnam War. It's in an original 1942 wooden hangar at what's now Kingman's airport