The Southwest Chief (formerly the Southwest Limited) is a passenger train operated by Amtrak along a 2256-mile (3631-km) route through the Midwestern and Southwestern United States. It runs from Chicago, Illinois, to Los Angeles, California, passing through Illinois, Iowa, Missouri, Kansas, Colorado, New Mexico, Arizona, and California.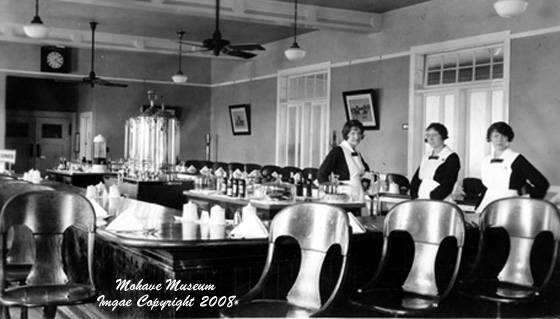 The Harvey House was a great place to eat back in the old days.
In August of 2008 the Kingman City Council approved the acceptance of final plans to renovate the historic Train Station downton built in 1907. Plans for the project include the Amtrac Station at the West End of the Building and a Train Museum and Gift Shop at the East End.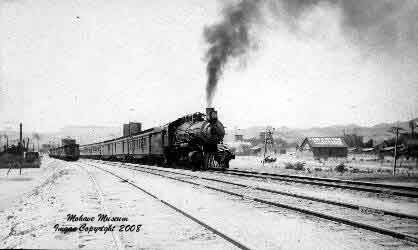 Passenger Train Leaving Kingman
This is the same locomotive that is in Kingman Locomotive Park.